Northern Ireland was the bollard load testing project venue last week and demonstration testing site following on from three locations in Scotland the previous week.
Proof testing of the safe working load of dolphins and quick release hooks was anticipated to be a challenge (and it was) being first tests of this kind for the equipment.
It took 12 hours to test one quick release hook and having completed 'a learning curve', the second was completed in 4 hours.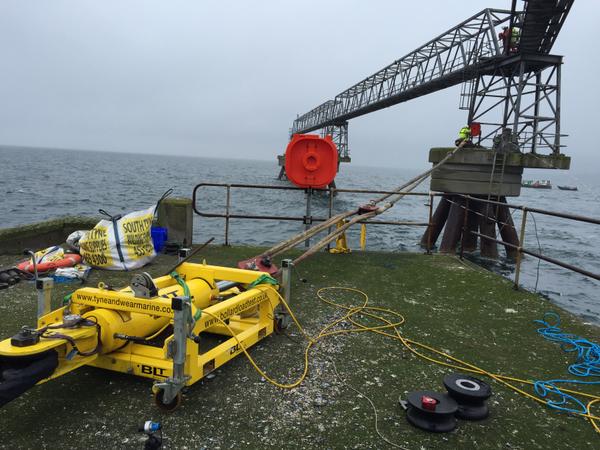 Challenge No 1 was getting the BLT equipment onto the dolphin due to the constantly changing weather conditions of the Irish sea, and the lack of work area. Adding to the challenge was the fact that one of the dolphins was 4 mtrs higher than the breasting dolphin.
Challenge No 2 was getting the BLT ropes across from one dolphin to the other and was achieved by sending a messenger line to pull the winch wire, this in turn was attached to the test rope and once connected, testing took place as normal.
Our thanks go to Jeremy Rogers and Simon Rogers at Cuan Marine Services Ltd in Ireland for assistance leading to successful project completion.